Products are only valuable if people actually use them. In the software world, we call this adoption—when users start to leverage the product to do what it was created to do. 
But adoption isn't just a singular point in time. It takes a collaborative, ongoing commitment (from teams across the organization) to helping customers achieve value throughout the lifecycle for products to be well-adopted and reach a level of virality where they sell themselves.
A product-led approach is critical to the success of such cross-functional adoption programs. Product-led companies know that adoption is another form of value-selling and leverage the product itself to drive these motions well beyond the point of sale. To them, success is contingent upon helping customers realize the full value of their investments—and achieving a level of embeddedness in their customers' workflows—where the product becomes indispensable.
---
Why adoption matters for marketing teams
Retention goes hand-in-hand with adoption. On average, the cost of acquiring a new customer is five times higher than the cost of retaining an existing one. So from a financial standpoint alone, it benefits the business to try to keep as many existing customers on their roster as possible. One way of doing this is by helping them make the most of their investments and achieve a healthy level of adoption across their entire user base. 
For the marketing team, improved adoption also means reduced churn—which ultimately equates to lower operating costs (i.e. better use of budget) and better customer lifetime value (CLV). Strong adoption also helps foster a community of loyal customers who are more receptive to growth and expansion-related content, and who can serve as advocates for the brand. Plus, strong adoption paired with low churn means marketing teams don't have to continually start from scratch or spend all their time and resources on expensive prospecting and top-of-funnel awareness campaigns.
Marketers are uniquely positioned to help teams across the organization drive product and feature adoption. And they often partner closely with other teams—including customer success (CS), sales, product, and enablement—to tell persuasive and resonant stories about the value of the product and its features.
---
How marketing teams support product and feature adoption
Large organizations, particularly enterprises, often have full teams dedicated to adoption marketing programs. These marketers partner closely with the product team to help accelerate customers' time to value and show them the most effective ways to leverage the product to achieve their goals and reach a meaningful level of active use. The primary goals of adoption marketers include:
Building awareness for products or features

Encouraging customers to adopt—and return to—the product

Fostering positive user behaviors and making product usage a habit

Empowering users with guidance and tips to help them make the most of their investment 
Customer marketing is closely related to adoption marketing, and plays an important role in driving adoption and retention, too. Customer marketers are responsible for marketing activities aimed at current customers. Their campaigns and programs are often focused on building goodwill between customers and the brand, and keeping users active and engaged. The primary goals of customer marketers include: 
Improving customer retention (and reducing churn)

Encouraging customers to become advocates and champions for the brand

Fostering a strong sense of community through ongoing engagement and events

Contributing to upsell and cross-sell opportunities by highlighting the value of other products or features in conjunction with customers' existing entitlements
In partnership with other specialists across the marketing org (including product marketing), adoption and customer marketers help customers understand the importance of utilizing all the capabilities available to them, and help them see how accelerating their path to active use can improve their outcomes. 
Marketers also encourage sustained adoption by shaping other programs throughout the customer lifecycle—including supporting product and feature launches, telling a strong value story that inspires behavior change, and driving customer advocacy initiatives. Let's take a look at each of these examples in more detail.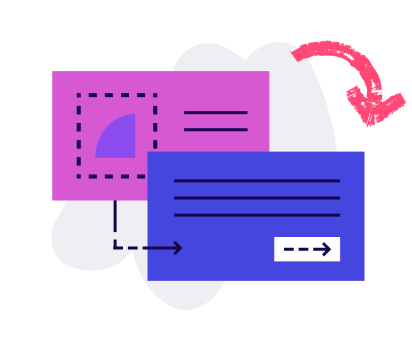 Supporting product and feature launches
Product analytics helps marketers understand the impact of their campaigns on retention, or the percentage of users or customer accounts still using your product after they initially install or start using it. Retention data adds valuable context to adoption trends, and can be used as both an indicator of the efficacy of the launch campaign as well as the overall value customers are experiencing from the product or feature itself. Marketers can then use these insights to adjust their timing and messaging to optimize future campaigns.
By supporting product and feature launches before, during, and after they hit the market, product-led marketing teams help drive long-term adoption. They serve as the subject matter experts on the audiences the products or features are intended for, and lead their respective go-to-market (GTM) strategies. And the best marketing teams work with the product and data science teams to understand what worked well in past launches—and what could be improved. 
Product-led marketing teams make it a habit to consider product releases in their own planning processes, and coordinate with various teams across the organization to work them into demand and nurture campaigns. For example, product and demand marketing might help the product team shape messaging highlighting the advantages a new product has over the competition, then include that messaging in in-app guides, digital ads, and other materials to drive awareness pre-launch. Meanwhile, customer marketing can massage that narrative and tailor it to existing customers in a way that demonstrates how the new offering could complement and fit into their workflows.
Changing user behaviors
In marketing, as in life, it's often necessary to say the same thing dozens of times over for it to stick. That's why it's important for marketing teams to create a consistent drumbeat of content, resources, and enablement that inspires users to adopt new products or features—and use them to their maximum potential. 
Following launch, product analytics can help customer and adoption marketing teams understand exactly who's adopting the new product and feature, and when. Using this information, they can then use targeted in-app guides to personalize how they nurture these various cohorts. 
For example, they might use an in-app guide to thank early adopters for trying the new feature, then put them into a nurture program that shares more advanced utilization tips each week. Conversely, they could target laggards and late adopters with testimonials from users who have seen success with the new feature, use lightbox-style in-app guides with persuasive messaging explaining the benefits of the feature, or call users' attention to helpful materials related to the feature using tooltips or notifications in the product's in-app resource hub.
Marketing can also help support long-term adoption by working closely with CS and product on building a great onboarding experience for customers. The most effective onboarding programs help customers quickly understand the value of the product or feature, and give them just the right amount of information they need to start using it themselves without getting bogged down with the details. In other words, onboarding gets users to the aha moment, where the benefit of the product or feature becomes clear. Introducing important features to users early in their journey (i.e. during onboarding) helps them get familiar with them from the start, so that they're more likely to use them long-term.
Building customer advocacy
Happy customers are a company's best sellers. They champion the brand, serve as shining examples of what's possible with the product, and help inspire other users and prospects to leverage the same tools they did to succeed. These advocates help amplify the product and company story, and are a powerful lever marketing teams can pull on to help drive adoption at scale.
Product-led marketers use their understanding of usage and sentiment (through product analytics and customer feedback data) to identify power users and potential advocates. They target these users with in-app guides while they're engaged with the product—where their positive experiences are top of mind—and ask for feedback, reviews, and testimonials. Marketers can then use these positive statements in their own marketing materials and campaigns to inspire other customers or prospects to follow in successful users' footsteps. 
The best product-led marketing teams also drive adoption by using the product as a channel through which to celebrate customer achievements. A simple in-app guide congratulating a user on reaching a notable milestone—or offering a tip on how to take their usage to the next level—can spark a moment of delight that encourages the user to keep learning and expanding how they engage with the product.
All of these activities ultimately turn customers into megaphones for the brand. As they promote the story on the marketers' behalf, they jumpstart a viral loop of customer advocacy that eventually makes growth a natural part of the product experience.