What is Product Engagement?
Things have changed. There has been a dramatic shift in the way product development is done. Many of today's product teams are Agile: They build, test, and iterate to better meet customer needs and stay ahead of competition. So, how we learn from and educate customers also needs to change to keep up. Product engagement is about understanding how customers engage with your product at the most granular level and how you can affect that customer behavior to maximize their usage of your application.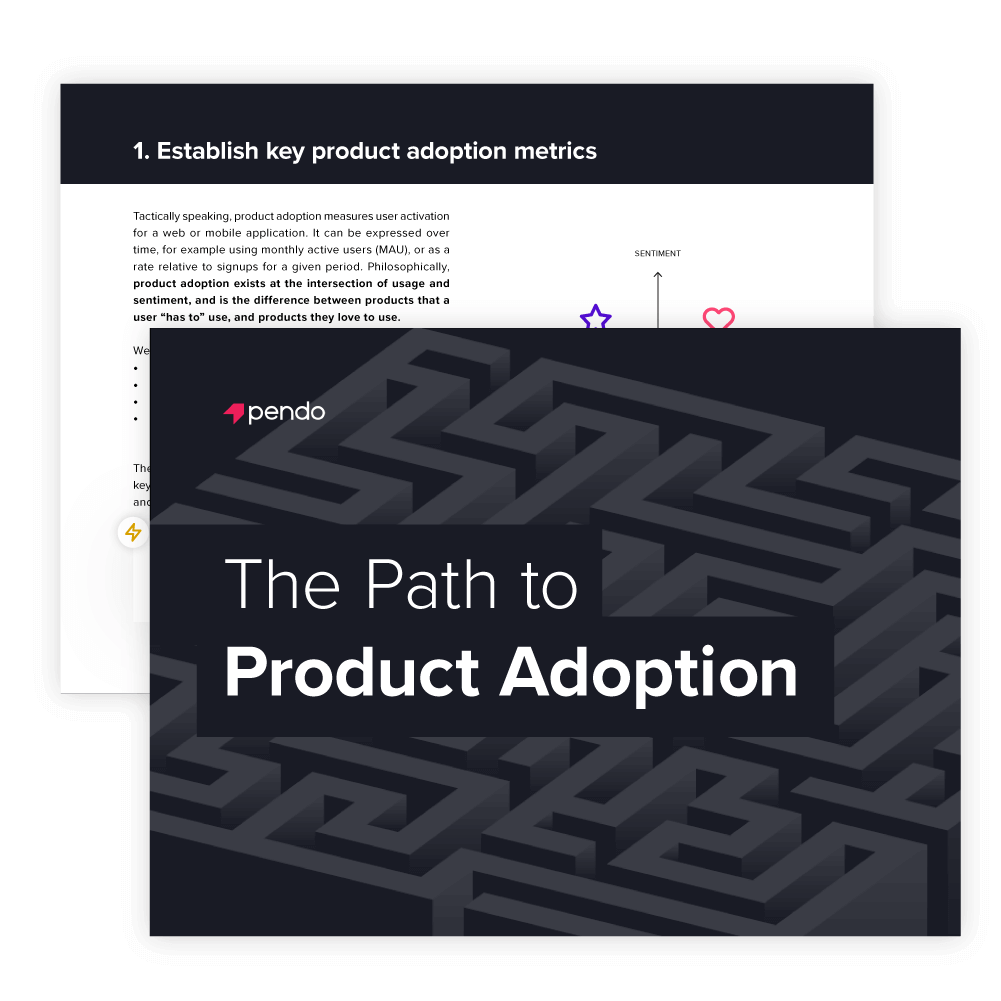 E-BOOK
Product adoption is about driving usage of–and engagement with–the right features and workflows. Use this framework to effectively measure and improve your product adoption.
Why is Product Engagement Essential?
Building great products is not easy. Customers want products that exceed their expectations and evolve with their needs. And it's not just about building the right features–often a bigger challenge is teaching customers how to use the features properly (or even just letting them know the features exist).
How Do You Improve Product Engagement?
To operate effectively in this new world, the way we measure product usage and the way we educate customers needs to change. We need to do more than just announce features via email blasts, FAQs, and webinars–we also need to educate users on these new features within our applications. By constantly measuring product usage, we can not only improve our products, but also learn the most effective ways to teach our customers to use our products to solve their problems.
Product engagement resources
Product engagement reading