LIVE EVENT
Pendomonium 2022
Explore new perspectives. Connect with peers and industry experts. Build your future. Join us for Pendomonium at Raleigh's Duke Energy Center of the Performing Arts for Pendo's two-day product festival, live and in person.
ON DEMAND VIDEOS
Guide: The Digital Adoption Summit is a virtual event for forward-thinking IT and business technology leaders. Learn and exchange ideas about driving transformation in the digital workplace.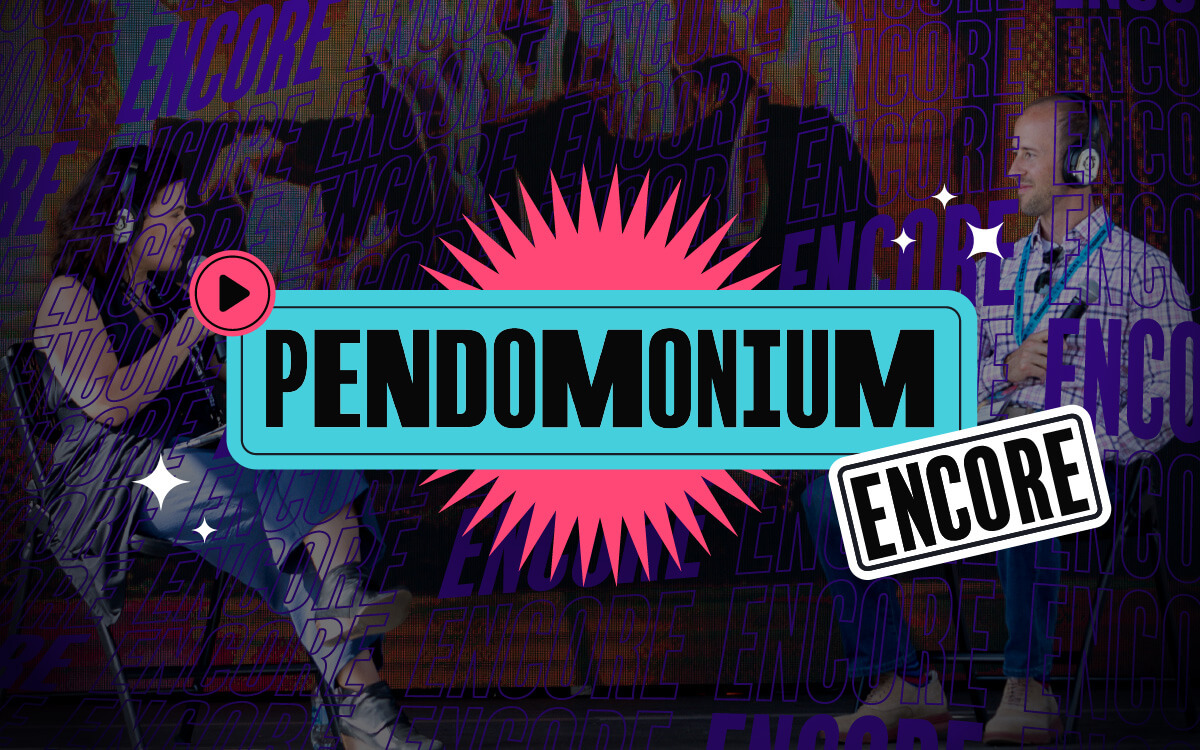 ON DEMAND VIDEOS
Pendomonium 2021 was an incredible experience, and we know you're ready for even more. That's why we're bringing you an encore. Check out the Pendomonium Encore site to watch the best videos from the event, on demand.
Thank you to all of you who joined us for Pendomonium 2021! We will be in touch shortly with details on post-event content access.
VIRTUAL EVENT
Working inside offices has given way to working inside apps. Guide: The Digital Adoption Summit is where forward-thinking IT, learning and development, and training leaders gather to learn and exchange ideas in the digital workplace. The summit will feature insight-rich keynotes and expert-led discussions on how to adapt to the transformation to the digital-first workplace.