PENDO FREE
Pendo is where products become

experiences
Pendo helps you deliver better product experiences for happier and more productive users.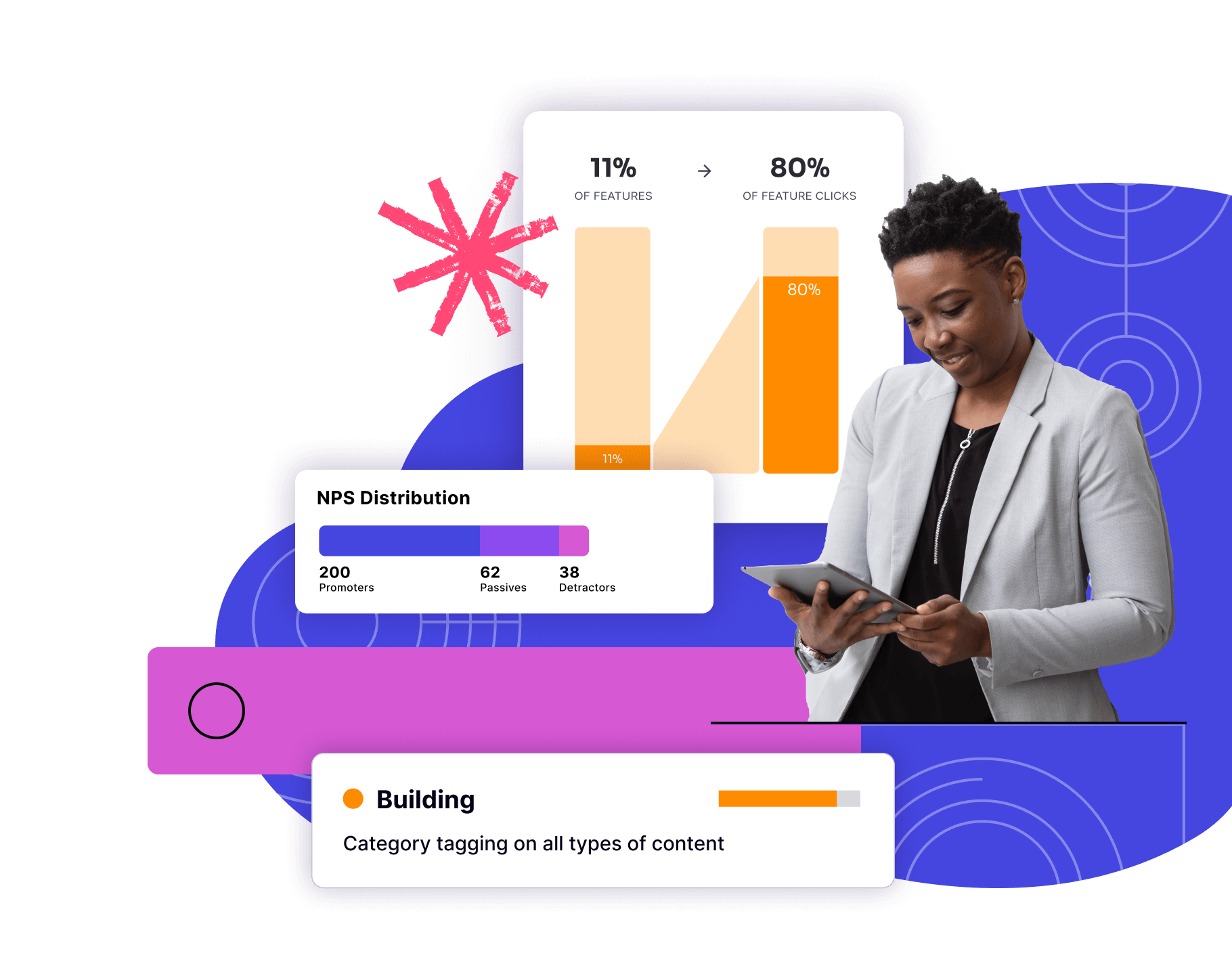 Trusted by leading companies around the world


Understand and engage with your users for free
Accelerate growth across your web and mobile apps with turnkey product analytics and custom in-app guides - all in one platform, all for free.
Make better decisions
with data about how people behave in and use your app.
Move faster
with no/low code in-app guides you don't need engineers to execute.
Prove traction
with customizable and shareable roadmaps.
Improve user engagement
with critical customer satisfaction data.
Free Analytics
Quickly uncover insights, like where customers are getting stuck, to make data-driven decisions and prioritize future development.
Simply tag the key areas of your product to unlock retroactive user analytics you can use to drive better business outcomes.
Free In-app messaging
Create amazing user experiences in less time than ever before with turnkey in-app messaging.
Low/no-code guide creation enables you to send your customers the right message at the right time, without relying on engineering.
Free Roadmaps
Easily monitor and share progress without slowing down by creating a free roadmap.
Leave no stakeholder behind by sharing a PNG or URL to a detailed view of everything your teams are working on.
Free NPS tools
Successfully track, analyze, and share trends in customer sentiment with Pendo's free NPS tools.
With quantifiable customer satisfaction metrics as your compass, you can ensure you are always building in the right direction.
As a startup co-founder playing both Product Manager and Product Marketer, Pendo Free is kind of the dream tool. Analyzing onboarding success, measuring feature adoption, adding guides to help here and there, announcing features to only the users who care about them – I'm doing all that in Pendo and it costs me nothing at our size. It's seriously a no brainer. — Tim Hinds, Co-founder
Privacy & Security
Built for the world's most sophisticated and secure digital brands

Pendo observes key industry best practices and regulatory schemes to protect the security and privacy of our customers' data: SOC2, GDPR, HIPAA, and Privacy Shield. Customers can choose between having their data hosted in Google's data center facilities in either the United States or European Union.
Frequently asked questions
Pendo Free includes unlimited web and mobile app keys for up to 500 monthly active users (MAUs). You get access to product analytics, in-app guides, Roadmaps, and branded NPS surveys.
Currently, Pendo Free supports native iOS, Android, Xamarin, and React Native apps.
Ready to try for free?
Install and start in minutes with retroactive product analytics and unlimited usage of in-app guides. All-in-one and all for free.
Get started